As a trusted logistics provider, at P&O Freight we transport more than 2 million freight units every year – so we're here to help with any container shipping needs you might have across Europe. If you're a haulier, freight agent or forwarder then you'll know just how important it is to work with a reliable ferry partner that will find the most efficient shipping solutions for you.
Our ferry routes pages let you know at a glance which containers are suitable for each crossing. If you're still unsure, you can contact our support team and we'll get your goods where they need to go. Once you've loaded your freight containers and delivered them to one of our ports, as an experienced freight ferry operator we'll ship them with the fastest possible transit times.
Most Commonly Used Freight Container Types
CNT (Container):
If you're using standard high cube containers, these are suitable for a number of our crossings and we can also provide connection with intermodal rail transport once your container shipment reaches your desired port. For any business, planning to use this freight container type, we can offer the highest levels of safety with years of expertise and efficiency gains in standard container shipping. To check any shipping costs, get in touch with our freight booking team and we can work with you to find the best option for your container shipment.
While these are the most commonly used containers on our route, we are a highly flexible shipping partner that provides more than just a ferry service. This means that for anything from advice on Brexit to linking your shipment with rail services - we're here to help.
Container Shipping Routes
For anyone looking to move containers on the crossings below, you can quickly book, as a credit customer, via our web booking portal. On arrival at our port your space will have been reserved on our crossing.
• Hull to Zeebrugge
• Hull to Europoort
• Teesport to Europoort
• Teesport to Zeebrugge
• Tilbury to Zeebrugge
You can also book your container shipment on any of these routes via email or phone with our freight booking office.
If you are unsure of anything about your booking, check out our FAQs for some of the most common freight issues you may need to resolve before your shipping date.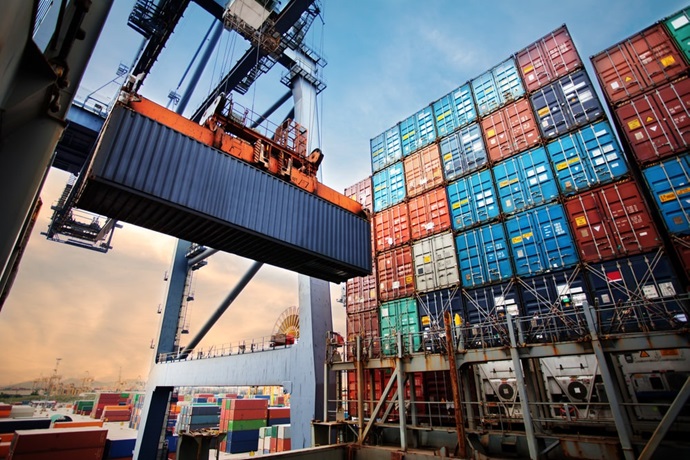 Benefits of Shipping with P&O Freight
When you select P&O Freight's ports, you can be sure to have reliable and cost-effective options to get your shipments where they need to be.
It's also worth knowing that if your final shipping destination is not Europoort or Zeebrugge, P&O Freight's state of the art equipment makes any rail transfers easy so if you need this service, contact us to find out more.
With nine freight services, 350 departures a week and 17 vessels across all our routes, here at P&O Freight we have highly flexible freight solutions to work around your needs. For any freight shipping services, P&O Freight are ready to help with sailing experience that started in 1837.