Last updated: 26 June 2023, 12:30
P&O Freight is thrilled to announce the arrival of their newest additions to the fleet, the P&O Pioneer and P&O Liberté. These state-of-the-art ships signify our commitment to innovation and excellence in the freight shipping industry.
Embark on a seamless journey onboard our ferry from Dover to Calais and discover more about these remarkable vessels and the exceptional features they offer to ensure a smooth and successful P&O Freight Shipping service.
P&O Ferries New Ships Features
P&O Pioneer and P&O Liberté boast an array of impressive features designed to enhance your freight shipping experience.
The double-ended ferry design enables efficient roll-on/roll-off (RoRo) cargo ship operations. This innovative design allows for easy and seamless loading and unloading of freight, optimising turnaround times, and streamlining the entire process.
Both ships incorporate electric battery technology, reducing emissions and minimising environmental impact. These hybrid power systems contribute to a cleaner and greener maritime industry, aligning with our goal of operating with eco-consciousness.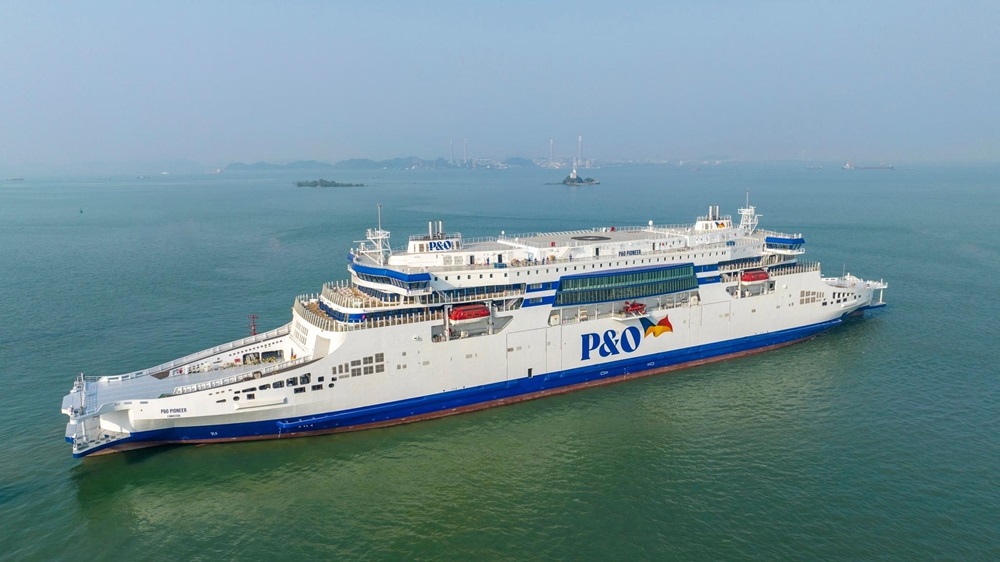 From a technical standpoint, the new ferries offer substantial capacity for vehicles, freight, and passengers, with ample space to accommodate up to 15,000 passengers and 800 lane metres for cars.
When it comes to freight, the P&O double-ended ferries are equipped with a combined capacity of 2,800 freight lane metres on the main deck and upper freight deck. The separate upper vehicle deck can accommodate approximately 200 cars, with sufficient deck height to stow vans effectively.
In terms of speed, our new Dover to Calais ferries are designed to operate at a maximum speed of 20.8 knots, allowing for swift and timely crossings between ports.
Onboard the New Ferries
There are many exciting facilities onboard P&O Pioneer and P&O Liberté. These new ferries are designed with your comfort and convenience in mind, ensuring an unparalleled experience throughout your journey.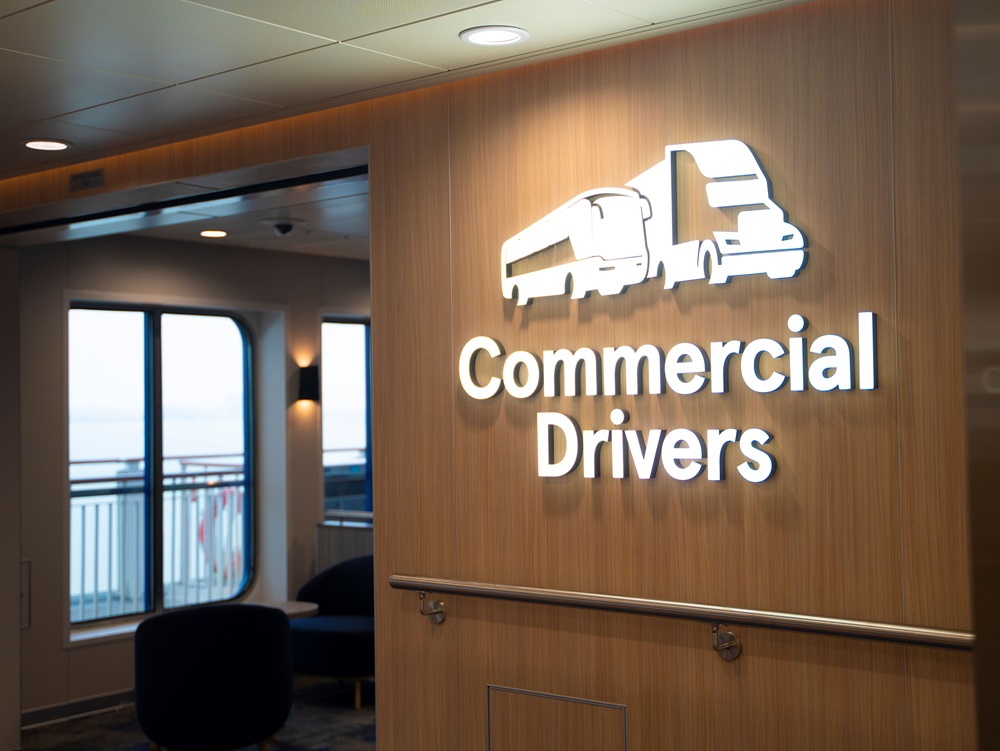 Indulge in a variety of culinary options at our onboard food market, offering grab-and-go meals, or enjoy a coffee or tea at the ferry's cafe. Relax in our spacious ferry lounges, with silent areas for peaceful moments and a lively lounge for socialising during the journey.
We understand the unique needs of freight drivers. So, stay connected with reliable Wi-Fi access and enjoy our driver-friendly lounges, offering a comfortable space to rest and rejuvenate during your journey.
Enhanced Benefits for Freight Customers
Onboard the P&O Pioneer, freight customers moving goods between the UK and EU on the Dover-Calais freight route will experience the following enhanced benefits:
Increased Trade Capacity
P&O Pioneer can carry up to half a million goods units annually between the UK and the EU, surpassing the capacity of the previous ship class.
Reduced Emissions
The new ferries, Pioneer and Liberté, will produce 40% less carbon emissions than their predecessors, helping industries meet emissions targets.
Flexible Travel
Companies will have continued access to our space charter partnership with DFDS, offering more turn-up-and-go services.
Improved Driver Facilities
The Dover-Calais route now provides the largest dedicated space for freight drivers, including a separate dining area, lounge, and showers for relaxation and rejuvenation.
These enhancements ensure a seamless and efficient freight transport experience, reflecting our commitment to meeting the unique needs of our customers.
With their advanced features, sustainable technologies, and impressive capabilities, the P&O Pioneer and P&O Liberté sister ships represent the future of freight shipping and our continuous commitment to making freight transportation more sustainable.