If you need to ship medical goods, you will be well aware that your order has highly specific needs. These call for an experienced and trusted shipping partner to get your goods to their destination safely.
Here at P&O Freight we handle cold chain safety for a whole range of pharmaceutical clients and have rigorous processes in place to ensure speed and safety for your order.
We've been optimising our journeys for years to minimise dwell times and deliver our clients the most efficient service. This makes us an ideal choice for pharmaceutical cargo which is subject to stringent cold chain requirements.
Find out more about our processes below so you can have peace of mind for your pharmaceutical freight order.
Our Pharmaceutical Freight Safety
Moving medical goods requires pharmaceutical temperature controlled transport; at P&O Freight you can count on our safe shipping process to monitor the specific needs of any medical shipment.
Before booking your goods on board you will declare whether your pharmaceutical cargo requires a plug-in service and its temperature requirements.
With this cold chain distribution for pharmaceuticals check we can monitor your shipment's safety and help you to ensure it moves at a consistent temperature on and off our vessels.
Along with these best practices, we also classify some pharmaceutical goods as hazardous loads so you must declare this upon booking. Our port teams need to ensure availability and the correct connectivity for any goods with plug in requirements so be sure to inform us ahead of time.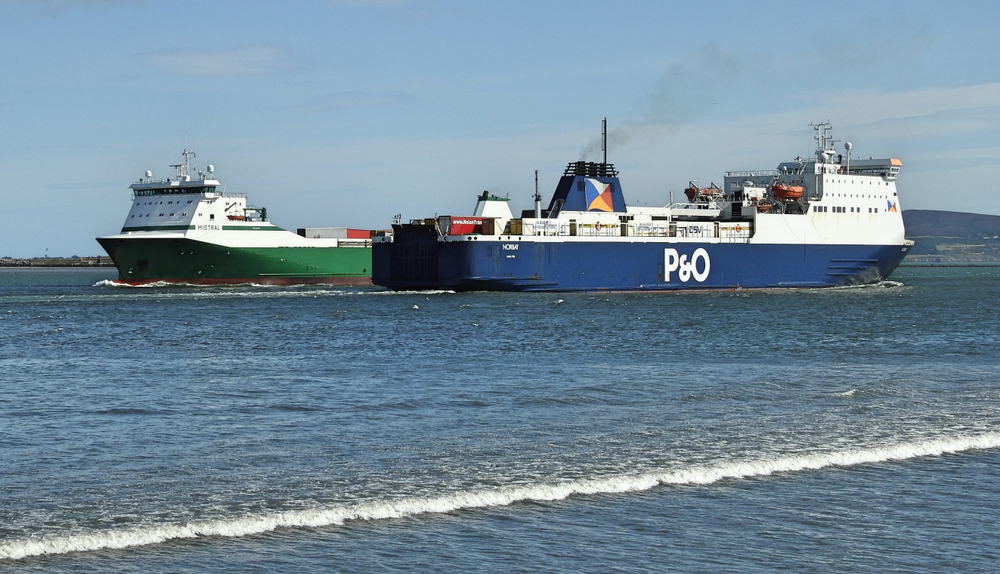 What Documents Do You Need for Pharmaceutical Shipping?
In line with our policies on shipping medical items safely, you will need a Dangerous Goods Note for any items that fall into this category or a document for any items which need a power supply throughout the journey.
Following the UK's departure from the European Union, you are also responsible for a range of requirements that apply to imported and exported items. If you are unsure about which apply to you and the particular rules for your route, check out our Brexit Advice page to ensure you are up to date with any changes.
How to Book Pharmaceutical Shipping
With 17 vessels in P&O Freight's network and up to 350 departures a week , finding the right option for transportation of pharmaceutical products is a flexible and simple process. If you are still uncertain about any part of the shipping process, our team are ready to answer your questions around the clock.
We offer a range of different ways to book your space from making a reservation via our web booking portal as a credit customer or by reaching us via email or phone at our freight booking offices.
Ready to book your pharmaceutical cargo shipment with P&O Freight? Check out our route pages to find your destination and get your goods en route with our shipping expertise.