Seeking a partner for your sea freight services? When looking to ship to and from Europe, finding an experienced provider with an efficient network is essential. With decades to streamline our processes at P&O Freight we've perfected the art of helping you get your goods to their destination.

With new rules on customs coming in to place following Brexit, we are also here to help hauliers, freight agents and forwarders navigate any uncertainties. Our Brexit advice page on this topic has all you need to know about any changes to shipping to Britain and the EU and if you have any further questions, our team are here to help.

Across all our routes, we operate up to 450 departures every week with our 17 vessels and accommodate a whole host of businesses. No provider currently offers more frequent services between Ireland and Britain and between Britain and Europe.

If shipping livestock, abnormal loads, pets, or dangerous goods are part of your needs, our vessels are also set up to work around you.

We have trusted animal welfare policies, IMDG Code agreements in place for dangerous goods and DEFRA friendly pet shipment rules. To find out more about shipping goods with specialist needs, check out our shipping services guide.
Why Use P&O for Your Sea Freight Needs?
Having the fastest possible transit times is essential for your bottom line for any sea shipping needs between the UK, Ireland and mainland. As a strategic shipping partner for any sea freight needs, we are ready to work around you.

As lots of sea freight shipping needs are time sensitive it's also important to have a partner with an extensive sailing schedule. That's where the frequency of our departures is an asset that will let you quickly find an option for your delivery at short notice.

Once your freight containers reach their port of destination, we have intermodal transport links available in Europoort and Zeebrugge if you require this service to help you to get your goods on the move as quickly as possible.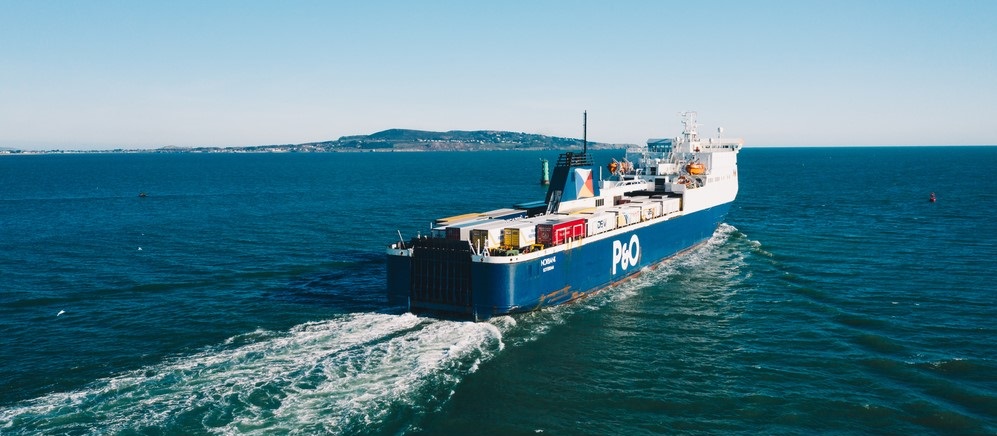 Sea Freight Rates and Shipping Options
Whatever the size of your unit we can find the ideal freight quotes to work around your order. That means anything from abnormal loads to any specialist needs that your shipment might have.

Along with getting the correct pricing for your shipment, you also want peace of mind that your goods will be loaded securely. Our experienced P&O Freight network at our ports across the UK, Ireland and Europe are here to offer this and will ensure your drivers have a comfortable experience throughout their journey.

At P&O Freight, we offer sea shipping that utilises RORO, LOLO and ROPAX facilities so if your shipment requires any of these services you can view daily departure times on any of our route pages.
Booking Sea Freight with P&O
Once you're ready to book your sea freight cargo journey, there are a few options for securing your cargo's space on one of our vessels.
You can also make a reservation on any of our routes as a credit customer via our web booking portal. You can also book via email or phone with our freight booking offices or as a cash customer (available on our Dover to Calais and Cairnryan to Larne routes both ways).